Hi all, hope you are well.
This is my first review here and it's on one of the cigars that SerieSteve kindly gifted to me. I believe it to be a Sancho Panza Bachilleres, 116mm with a RG of 40.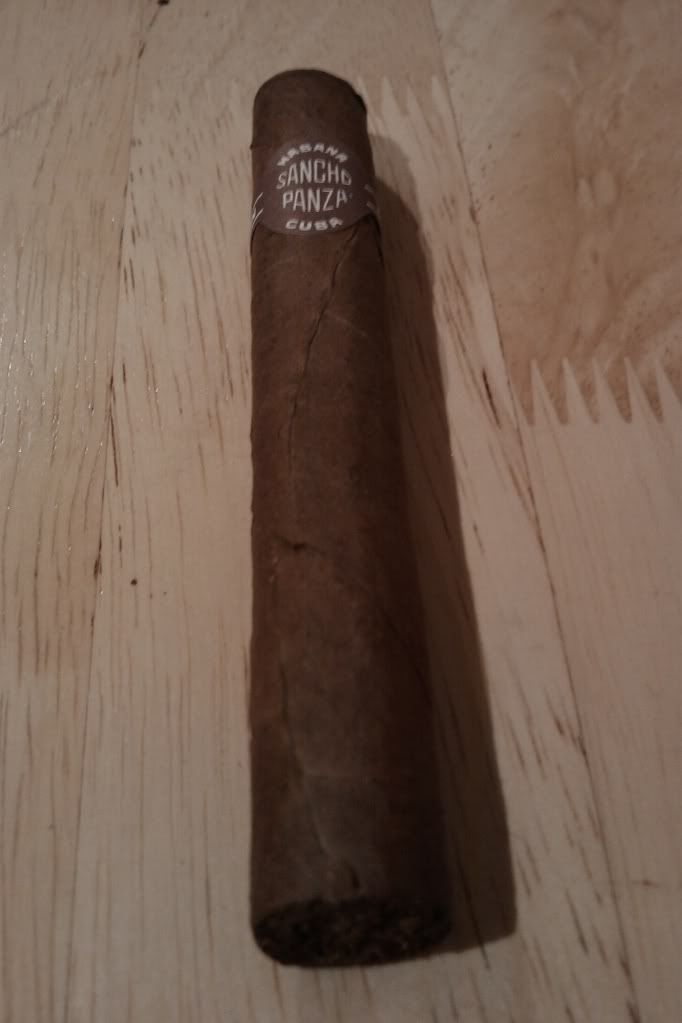 The cigar was very firm along it's length and the colorado wrapper had it's fair share of veins and bumps but it was a beautiful colour and had a nice oily sheen to it. The pre-cut draw yielded little more than tobacco notes but was a lot easier than expected given the cigar's firm construction.
The first third started slowly with the first few draws being earthy tobacco which then gave way to a more rounded, slightly nutty flavour. The smoke was plentiful but light.
Into the second third and things started to round out a little with the smoke becoming more creamy and the nutty flavour continuing. The ash was quite dark and a little lopsided but it clung on for over an inch.
Between the half way point and the start of the final third there was a notable, but not unplesant bitterness, I can only describe it as bitter leather. I found that this actually countered the creaminess of the smoke quite well and made things a bit more interesting.
Things remained the same until the end of the smoke. It did get a little hot towards the end but I'd maybe put that down to me smoking it in about 40 minutes (bad day at work!) whereas I'd normally have taken a bit longer.
All in all I enjoyed the smoke very much, despite finding it a little light and uncomplicated personally. It would be a good morning smoke or for when you don't have much time. Props to SerieSteve for allowing me to try it in the first place!