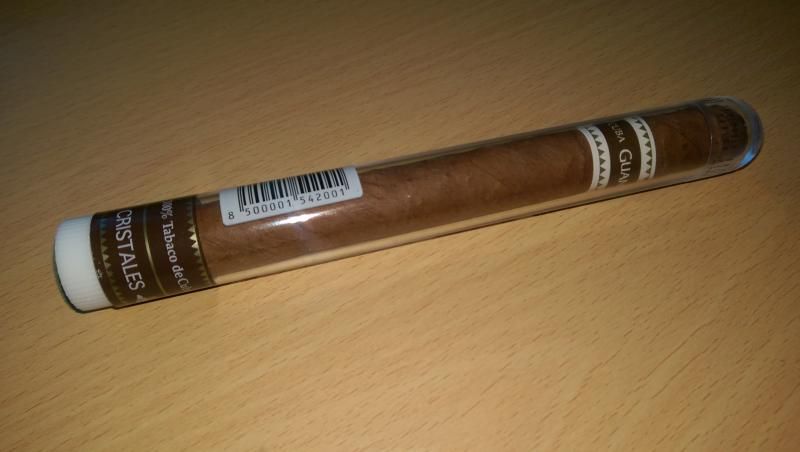 Please excuse any mistakes I make with the terminology because this is my first attempt at a cigar review.
My initial impressions are quite hopeful because this comes packed in a really nice looking clear packing tube.
On removing the stick from its container, it looks like a really well made cigar. The wrapper is consistent down the
length of the cigar. I was looking for an oily appearance, which I have read about in the many reviews I have read
so far. Unfortunately this example looked very dry. Maybe it required some time in a humidor to give it some moisture.
The feel along the length was very consistent. I only felt one small spot where there was a soft appearance to the construction.
In my extremely limited experience, it does appear to be well packed.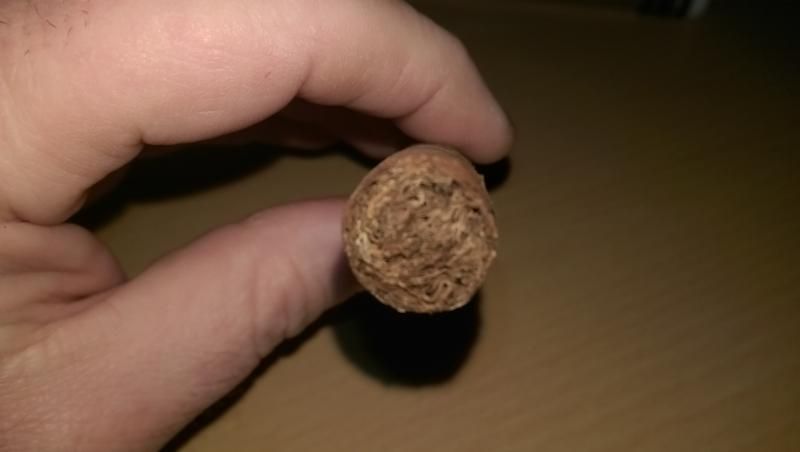 Lighting the cigar was very straight forward and within approximately thirty seconds it was ready to smoke.
I made sure, at this point, that I did not get carried away due to my excitement at smoking a CC for review so I
took it nice and steady. The draw and burn was what I was hoping for. A really comfortable draw and a consistent burn.
This is pretty much where the good points end. Initially, this stick was very bitter with no flavour showing through.
This remained consistet through the first third of the stick. The ash was falling approximately every 20-25mm.
With this being my first real smoke, I wanted to hang in there in the hope that some sort of earthy, chocolaty, caramel,
leathery or any other flavour would start to appear. Sadly it did not. At this point my daughter walked into my office and
said it smelled like I was smoking cigarettes. I did, however, persevere to give this stick every chance to redeem itself.
The total smoke time was approximately 85 minutes.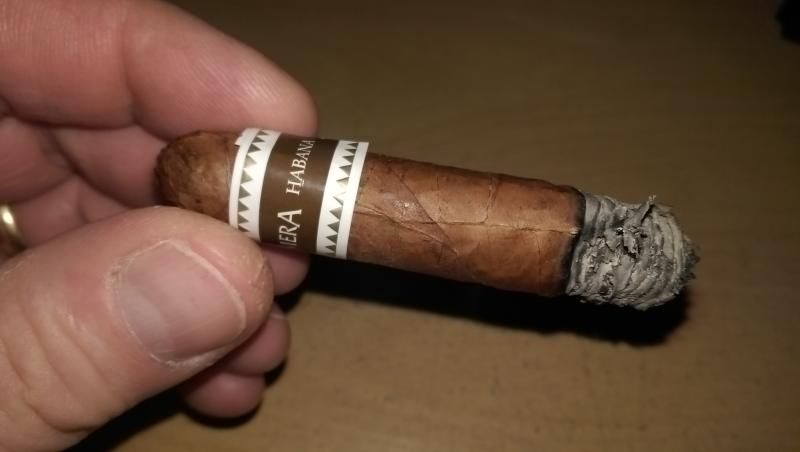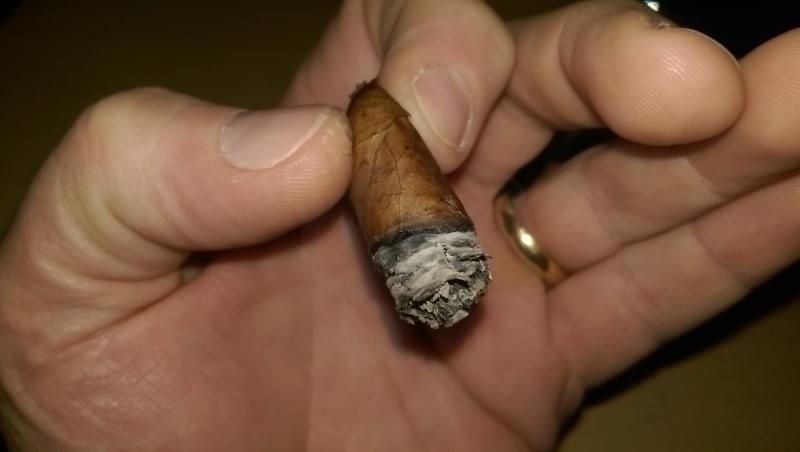 As the many other reviews before me have stated though, it did not. I did manage to give it some justice and get to the end though.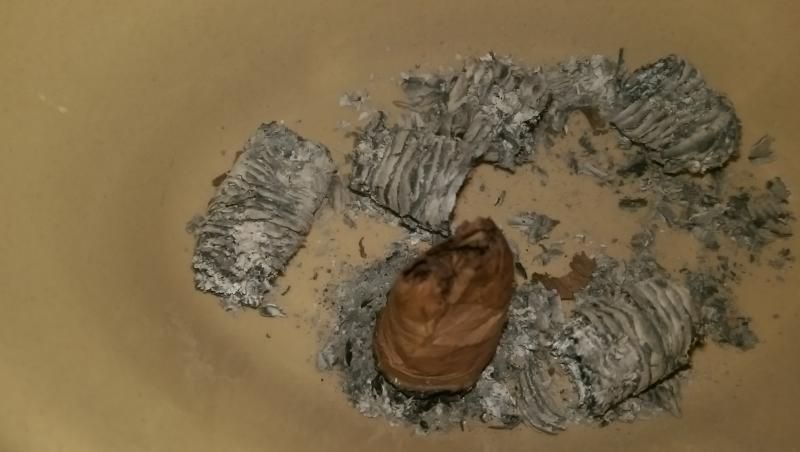 In conclusion, I am not too disappointed. I was expecting this. I have been fortunate that I have a good friend in Simon G who
has spent unlimited hours explaining the many queries I had when I first showed interest in becoming a cigar smoker, therefore
I know there is far better to come. I was a long term cigarette smoker, and managed to quit them five years ago. I felt, however,
that tonight I have sat here in the comfort of my office and smoked ten fags.
I have asked my wife and daughter how they went about selecting this gift for me and they told me that they entered the
shop and explained to the gentleman behind the counter that I was a novice and wanted an introduction to the wonderful world
of cigar smoking. This was his recommendation.
I am of the opinion that without the support of Simon, I could very well have been finished with cigars before I had really got going.
I would never recommend this stick to anyone, never mind a beginner.
I hope I have not made any incorrect statements or assumptions in this review with it being my first, but this is just my honest opinion.
I am really looking forward to my next experience.
Onwards and upwards.
John.